About our Executive Director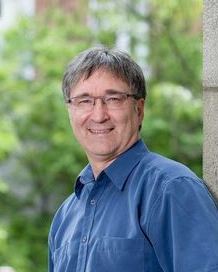 Richard Long lives in Ottawa, the national capital of Canada.  He was born in Malawi, the second of six children, and grew up in various parts of Ontario, since his dad was a Baptist pastor. He graduated from the University of Waterloo (history) and Central Baptist Seminary (theology) and has served in 4 congregations in southern Ontario over 23 years.
In 2001 his home congregation of Runnymede (Baptist) Community Church in Toronto, where he had served for almost 14 years, commissioned the Longs to full-time city transformation work in Canada under the banner of "Together Ministries".  They moved to Ottawa at the beginning of 2006 where for  5 years they served as Associate Directors at the newly established National House of Prayer.
Throughout these years Richard has also traveled from coast to coast working with other city-church efforts, providing counsel, encouragement, and prayer summits. From time to time he facilitates national city-reaching roundtables.
In September 2012 Richard was appointed as the director of Love Ottawa .  He is passionate about working out the practices of city-reaching in the nation's capital.  He continues to travel across Canada coaching and encouraging city-reaching efforts from coast to coast under the banner of Together Canada.