Together Canada seeks to mobilize Canadian Christians to work together to impact their communities.
City-Reaching: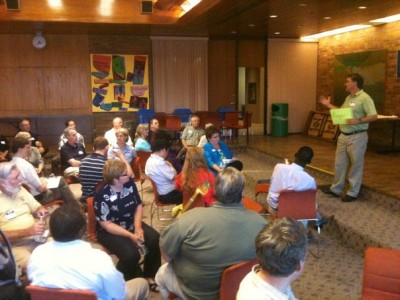 We encourage, advise, strengthen and equip the leaders of the many city-church transformation movements that are working to bring unity to the Church and to see the gospel of Christ impact their communities in every sphere of society.  Richard Long officially coaches some city teams, and advises many others, either through on-site consultations, or skype calls.  He regularly has led prayer summits in various cities, facilitates city roundtables, and speaks at conferences on city-reaching principles.  Richard's current work as the leader of Love Ottawa has him implementing a multiple team approach involving over 100 leaders on numerous missional efforts.
Watch a "Prezi" of the Love Ottawa movement.
City Impact Roundtables: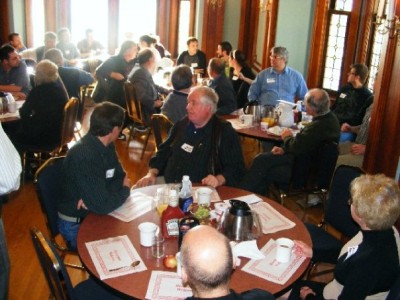 As far back as 2005, we have brought together like-hearted city-reachers into national roundtables to learn together about impacting our Canadian cities.  Over the years Richard has facilitated  roundtables in various parts of the country.  Regular annual events are being planned to bring these crucial forums closer to the practitioners across the nation.
Learn more …  Report from Vancouver 2014,  Summary from Toronto 2013.
Resources:
This website contains some of the resources we have developed to help city-reaching efforts.  Please take a look around.  We have written hundreds of blogs over the last few years, and have reduced the number published on this current website for convenience sake.
Prayer Movements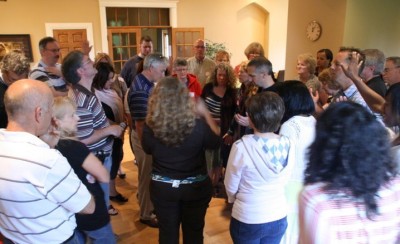 We enjoy working with the leaders of the many different prayer movements in Canada, with a special emphasis on the emerging Houses of Prayer that are arising across Canada.  Richard's years at the National House of Prayer in Ottawa gave him the privilege of meeting and collaborating with prayer leaders from coast to coast and teaching on principles of corporate prayer in many conferences.
We have coordinated and overseen special short-term national projects and assignments at the request of national leaders and their prayer movements.  In the past few years we have developed and led projects such as "The House of the King" for Mission GTA, the Keats International Prayer Centre for the "More Than Gold" Vancouver Olympic effort and built intercessory teams for special events like the 2008 Imagine conference and the 2010 ANiC Synod in Ottawa.  Richard developed the Pray Ottawa network in 2012 which is now led by his colleague Sarah Jackson. He is passionate to see "prayer-saturated" cities across Canada.